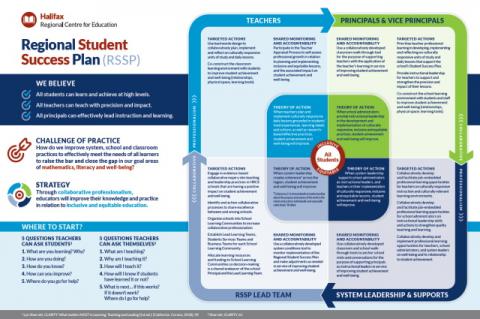 HRCE's first Regional Student Success Plan (RSSP) is now available online. This plan is a strong and cohesive strategy that will guide our system to improve student achievement in mathematics, literacy and well-being.
A group of principals, vice principals, program and student services staff, and other system leaders collaborated over a number of months to build the plan for improved student achievement throughout HRCE.
On November 13, the RSSP was launched with our 135 principals. They will now share with their staff and identify ways to align the RSSP with their School Success Plan.
To view the RSSP, click here.